THE LATEST NEWS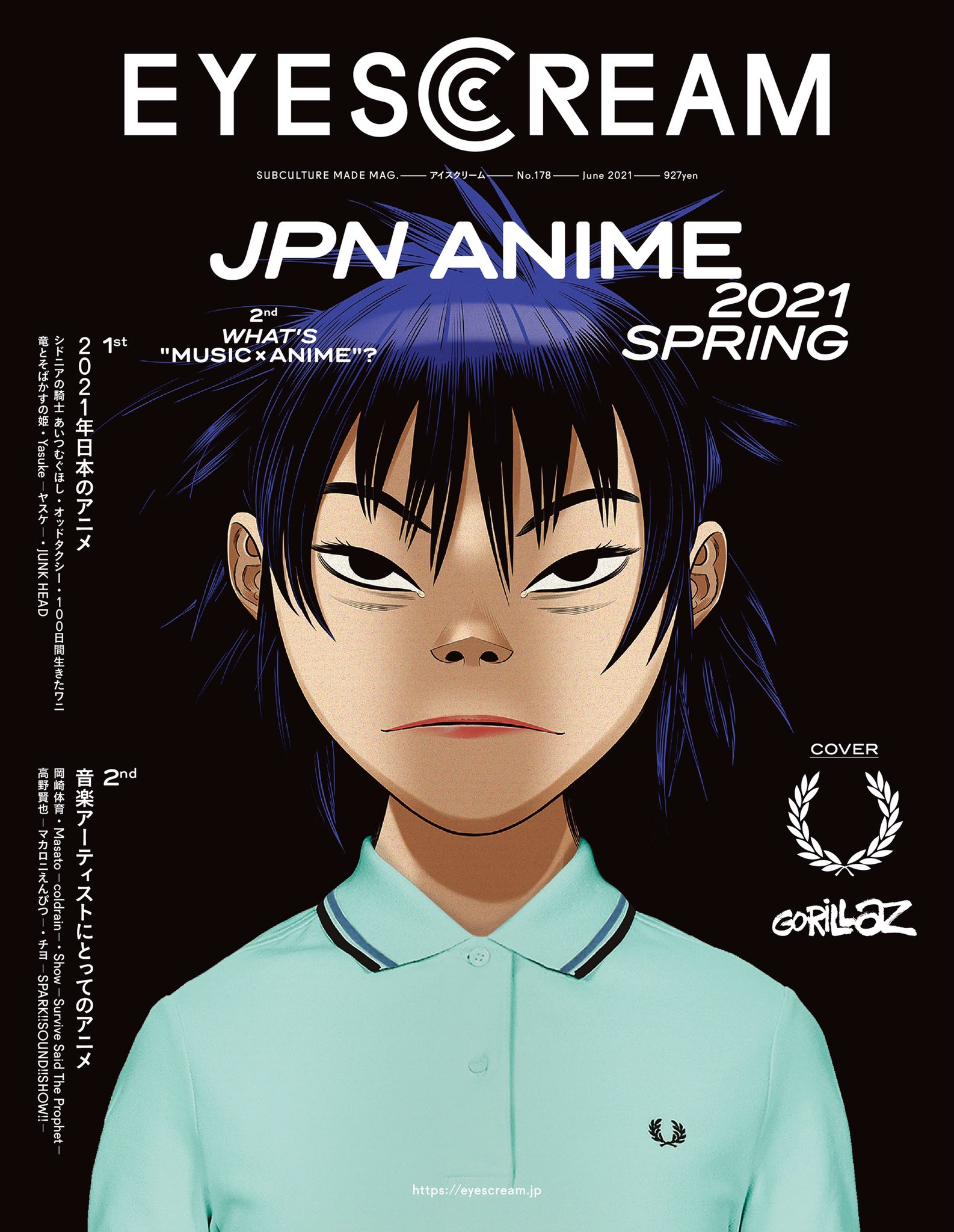 A new article showcasing some of the Fred Perry range has been published, the range will go on sale to registered Fred Perry promotion subscribers on the 20th of May, 11am (UK time).
Noodle has appeared in an issue of Eyescream magazine to promote the Fred Perry range (see right).
A mix of tracks from Humanz titled Humanz (Gorillaz 20 Mix) has been released.
A box set of Gorillaz' studio albums on vinyl titled G Collection will be released on Record Store Day this July.
This Fall, Gorillaz will release an anniversary edition of their first album.
WHO ARE GORILLAZ?
In 1998, Blur frontman Damon Albarn OBE & Tank Girl artist Jamie Hewlett were sharing a flat together & binge-watching MTV, eventually becoming sick of the lack of substance and offering to counter the emptiness of modern Pop music with a group who could muster more personality & identity without any of the members even existing; one day later, Gorillaz was born.
WHAT MAKES GORILLAZ SPECIAL?
Musically, Gorillaz stand out as a group capable of tackling almost every genre out there, often drawing from a wide pool of collaborators to fuse and blend drastically different styles, giving themselves a unique sound that stands out against most other musicians.
Image-wise, their major hook is simply not being real. All of the band members are fictitious cartoon characters with significant roles in the band, their own musical backgrounds and developed backstories; paired with personalities that make them compelling characters worth following as the story of their career continues to progress over the years.
THE STUDIO ALBUMS
OTHER ESSENTIALS
ASSOCIATED WORKS